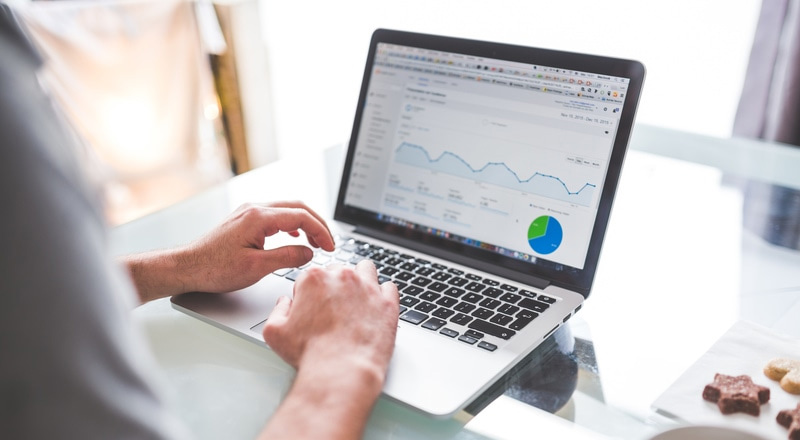 The Influencers Are Here – Should Your Hotel Care?
---
Hotel marketing budgets are under growing pressure, with recent studies raising concerns about where best to direct resources. The numbers vary but the lesson is clear – somewhere between 75% and 92% of consumers base their buying decisions on the opinions of people they trust. Which means that consumers have become wary of adverts and are being influenced more by peer reviews.
What is Influencer Marketing?
The shift in consumer trust has led to the rise of influencer or outreach marketing. This style of marketing is not aimed at the public in general but at people they know and trust on social media. Once these people, typically bloggers, accept the value proposition of a hotel and promote it, the marketing message gains credibility.
Not only does influencer marketing provide a way to target a more focused group, it can give a good return on investment (ROI). Marketing company Tomoson reports ROI as high as US$7.04 per dollar spent in the travel industry. Although reporting across all industries, TapInfluence suggests a 16 times higher ROI when compared to standard digital marketing.
How Can Influencers Be Leveraged?
The concept is straightforward. On almost any topic thousands, if not millions, of people on social media are writing blogs, posting pictures or engaging with the public. Many of these people have large followings and can thus shape public opinion to a greater or lesser extent through their online activity. Some are more influential than others but, because of the impact of social media in our daily lives, we are paying attention to what we see online.
By leveraging off a blogger's influence, a hotel's marketing team is able to create awareness in a specific target market rather than rely on the scattergun approach common in traditional marketing. Even if the blogger's audience is relatively small, the readers are already interested in the location or activities associated with the hotel. They will readily accept positive information due to their trust in the blogger.
Virtual Community Leaders
Social media is a nebulous term that covers a myriad of virtual communities and a staggering amount of information that is shared globally on a daily basis. Different demographics favor certain media networks. Millennials are often drawn to visual media, for example vloggers on YouTube, or pictures and videos on Instagram. Others may use Facebook or Pinterest looking for blogs or images on their favorite subject, perhaps food or travel.
It is worth noting that having a large following does not necessarily mean that a blogger can sway opinions. Many sites simply attract visitors and little more, whereas influencers actively engage with their visitors to establish a following. Hotels looking for influencers need to find leaders of virtual communities whose opinions are noticed and accepted.
Step 1: Identify The Targets
With users of social media now in the millions, it can be a challenge to find the correct influencer. Hotels often start with travel bloggers. If the hotel is mentioned on a popular travel blog, especially with photos, its credibility receives an immediate boost. The hotel might also reach out to food bloggers for comments about their restaurant.
Before starting any marketing, a hotel should clearly understand the brand image they are trying to convey and the type of guest they are targeting. For influencer marketing to be most effective, the likes and dislikes of the preferred guest, as well as the places they hang out on social media, should be determined. The more accurately this is known, the better focused the campaign and the higher the ROI.
For example, hotels will normally appeal to a specific market segment, such as businessmen, backpackers, or families. There is little value in using a soccer mum who blogs about her family vacations if the hotel is in an upmarket business district, even if she does have a huge following. On the other hand, she might be the perfect choice for a resort hotel. The influencer must resonate with the hotel's target guests.
Pick & Pay
With so many bloggers available, choosing the right one is imperative. Fortunately, software or a marketing agency are available to help find them. These tools can list influencers by subject or network, and show the numbers of followers, along with a range of other metrics. Once a list of likely candidates has been selected, their blogs should be checked to ensure that the tone and style suits the hotel's image.
Most bloggers will welcome an approach unless they already have links to another hotel or brand. A few bloggers will promote a hotel without a fee but most expect some form of compensation, whether direct payment, a free stay, or another type of incentive. Laws vary according to country whether such compensation should be mentioned in the article or post. Studies have shown that declaring the affiliation does not damage the blogger's credibility.
Who's Doing It?
An example of the power of influencer marketing is the campaign run by the Marriott Hotel in Florida. They selected eight bloggers who visited 14 of their hotels as paid guests. According to an OutreachMarketer report, the campaign generated 39 blog posts and, between the eight bloggers, reached:
• over 1 million unique monthly visitors
• almost 30,000 people via Facebook and Instagram
• nearly 8 million Twitter impressions
This measurable reach was possible because Marriott restricted the number of bloggers to eight. Each of these had been well briefed and could tailor the experience to their own followers, who coincided with the target of the hotel.
Conversion Is Key
Marketing is not just about visibility. Traditional advertising may be seen by many people but if they never visit the hotel, it has achieved little. Visibility needs to be converted into action. A McKinsey study showed that a recommendation from a trusted source is 50% more likely to lead to conversion, which translates to bookings. Today, that trusted source is increasingly a blogger.
Influencer marketing has become one of the fastest-growing promotional tools available, with marketers reportedly having increased their influencer budgets by 59% for 2016. When used correctly, not only are the costs lower but the reach and conversion rates are higher than many traditional marketing methods. With so much evidence to support its effectiveness, working with bloggers to influence a hotel's potential guests makes solid commercial sense. Have you engaged the influencers yet?
---
Sources
Carusele / Tomoson Hotel Genius / Media Kix / Travel Tripper / The Tomorrow Lab / Marketing Tech Blog / Group High

---