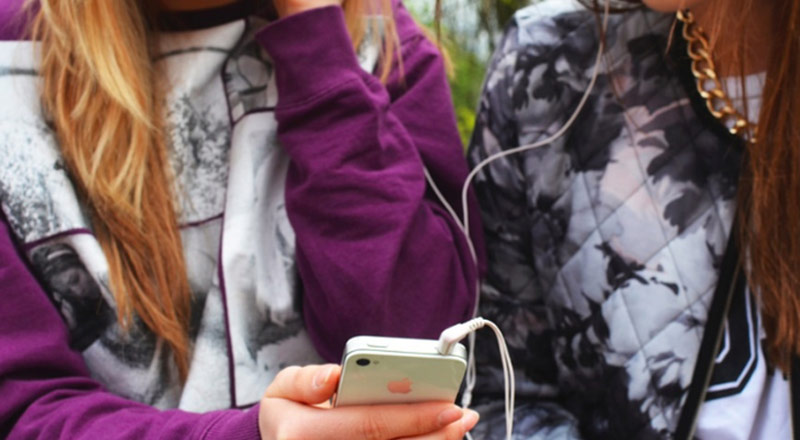 Social Vacationing – Which Review Sites Are Most Popular With Millennials?
---
With a collective $217 million set aside for travel in 2016, it's no wonder reaching millennials is on every hospitality marketers mind.
Changing the face of travel
Millenials are changing the face of travel and influencing an industry that has been fixed in its ways for generations. The World Youth Student and Educational (WYSE) Travel Confederation boasts that the millennial generation represents 20% of international travelers, a figure expected to grow sharply in the coming years. It is not only the number of travelers that is affecting the industry. It is the way they make their decisions.
How big is this demographic?
Millennials represent 75 million in America alone and their impact on the world of consumerism is being felt. Global brands and boutiques alike are pining for millennial to open their wallets. Viewed as the first truly "global generation", millennials are a diverse group from all cultures and backgrounds. One feature of this generation that seems to hold true no matter where they come from, is that they are children of the computer age, the generation of social media.
Why do they travel?
Disillusioned with a future shaped by a previous generation, where pension problems loom and the consequences of global warming abound, many millennials are looking for more immediate returns on life. Many do not want to wait until their 'golden years' to complete their bucket list. They want it all and they want it now. High on that list is travel, with 66% saying it is very important in their life.
Many millennials are looking for an experience that makes them feel individual. Many prefer to make their own travel plans. There is still a market for traditional package holidays but the willingness to be herded from plane to bus to hotel is diminishing. As many as 70% want the travelling experience to be immersive, learning a new language or skill and to interact with the communities they visit. How do millennials choose where they can go on vacation to achieve these goals?
The importance of social media
The millennial generation are avid users of social media and this is where some of the biggest changes are taking place. Over 90% of them posts on social media sites and a staggering 75% post daily while they are traveling. Social media plays a large part in their decision process. Direct marketing is often perceived as dubious and a large amount of trust is being placed in social media and peer reviews.
A particular destination might be chosen through random searches but more often when a friend, or a friend of a friend, has posted reviews or holiday snaps. For research, the majority turn to Google. After searching for basic information about a country or location, the millennial will dig deeper, using a range of other tools to learn about local attractions and the type of accommodation that is available. These sites include TripAdvisor and Yelp or involve Wikipedia, Twitter, Facebook, Expedia and hundreds of others. In today's competitive landscape, a social media strategy can make or break a hotel or restaurants bottom line.
According to the WYSE, 80% of millennials are heavily swayed by peer reviews. Their trust in these reviews is strong because they know that they will post their own, either while on site or when they return home.
Review Sites
TripAdvisor says that with nearly 280 million monthly visitors, it is the world's largest travel site. In a survey undertaken in August 2014, TripAdvisor was found to be the most trusted travel website. Part of the reason for its success is the volume of reviews. With so many people making comments, the overall effect is believed to give a realistic rating. In 2012 the company launched a connection with Facebook allowing users to post directly onto TripAdvisor.
Yelp claims to have over 135 million monthly users, with 95 million business related reviews. Yelp is prominent on search engines. Starting small in 2008, its growth took off after 2010 and it has grown to become a strong review site, with 60% of users accessing those reviews. Another 30% use it to find nearby businesses. Expedia was started in 1996 by Microsoft and was spun off in 1999. It has since bought several travel companies. Primarily focussed on the sale of hotel rooms and flights, its reviews are trusted but maybe limited in scope.
Booking.com began in 2000 and is another hotel service with reviews. Like Expedia, reviews are restricted to guests verified by the company. They are typically more comprehensive than Expedia's but still limited. Airbnb an apartment and home booking site, is popular with millennials and has over 1,500,000 listed places of accommodation in 34,000 cities and 190 countries. The website is easy to use and there are many detailed reviews available.
Be ready to change
Given that millennials prefer peer reviews, many that will lean toward TripAdvisor and Yelp, where they have probably already posted reviews themselves. Undoubtedly, any site that carries a review of the proposed destination will be looked at.Hotels and businesses wanting to attract millennials need to understand the methods they use to gather information and make their decisions. That knowledge may result in a complete change in marketing mentality, embracing social media and actively encouraging reviews on their sites. The more the millennial is able to read reviews rather than marketing blurb, the more they will be comfortable in trusting the site.
In the coming years, the millennial and their buying power will radically alter the way travel is marketed and bought. Change is coming and the hospitality businesses will be quick to embrace it.
---
Sources
Adara – Millennials Set To Disrupt Travel / DcPlus – 7 Ways To Capture More Millennial Travelers / Virtuouso – 5 Millennial Travel Trends / Ask Wonder – Which Travel Brands Are Most Relevant? / Rezdy – Which Travel Stats For Tour Operators
---