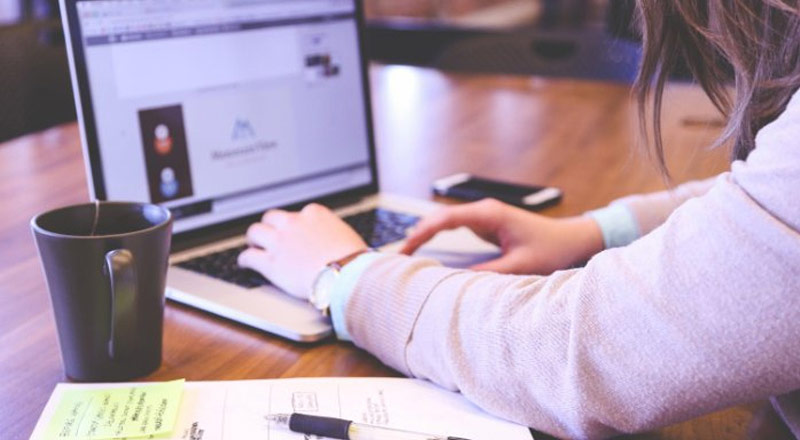 How To Overcome A Nasty Online Review
---
Sticks and stones …
In today's world of connectivity and social media, the consumer has more power than ever before. With a few clicks of the keyboard, your customer has the ability to attract and repel new clientele with a mere review. Positive reviews are good for business. On the other hand, Yelp says that a negative review can feel like a 'punch in the guts'.
Negative reviews occur for many reasons while some of them can be unrelated to actual service. It is not unknown for a competitor to post negative feedback. Some customers arrive with unrealistic expectations and are quick to vent their displeasure when these are not fulfilled. There are also people who simply enjoy being nasty for no apparent reason. If you are on the receiving end of any of these attacks, what can you do?
Know When You're Getting Reviewed
It may sound obvious, but you can only respond to a bad evaluation if you know you've got one. TripAdvisor and Yelp may be the first place you look but with so many review sites available to disgruntled customers more diligence is needed.
One way to stay informed of social chatter about your business is to sign up for Google Alerts. Whenever any mention of your business appears on the web, you will be notified by email. This will prevent unpleasant comments unseen by you, but read by others on an obscure review site.
The Law Can't Help
Your first reaction to an unfair or blatantly untrue posting might be to contact the review site and demand its removal. Both TripAdvisor and Yelp are keen to maintain honest and fair comments. They claim to remove any that are posted by people who have never experienced the service about which they are complaining.
For any review service to be relied upon by the public, both good and bad appraisals must be shown. So you may fail in your request to have the offending statement removed unless you can conclusively prove malice on the part of the reviewer. Under U.S. law, you cannot sue or force the review site to remove the damaging criticism. You could try to sue the reviewer but that would be costly and unwise. To do so would also miss the potential benefits of a negative comment.
When Bad Reviews Are Good
At first glance, the nasty online review might appear disastrous but it does not have to be. Almost every business gets bad reviews at some point. Turn this into your opportunity to show the rest of the world, including potential customers, that you are professional and proactive.
Occasionally, you may get feedback that is so obviously biased that, if it can't be removed, is best left alone. The writer, by their very outpouring of criticism, diminishes the impact they had hoped to achieve. Readers will see the jaundiced remark for what it is and ignore.
Should You Defend Yourself?
When you investigate a bad review, you may find the customer was in the wrong but took offense at the way you handled the situation. Perhaps they were drunk in your restaurant and you asked them to leave. Maybe a guest in your hotel room didn't appreciate being billed for damaged items and then posted a complaint about your service.
Whether you defend your establishment against such unfair remarks is your choice. Before you do so, consider the possible outcome. Your reply may be seen by potential customers. How will you appear to them? Whining and snarky – or caring and professional?
It's also important to consider how the reviewer will react to your response. Even if you send them a private message, it is possible that they will reply or retaliate in public. Bear in mind they have nothing to lose. Could you ever win such a war of words?
Respond For Future Customers
Aside from exceptional circumstances, use the following guidelines for responding to a nasty online review, whether fair or unfair, true or false.
1.) Keep Your Cool
Your first reaction may be to go on the attack and debunk the outrageous remarks. Don't. Step back and a cup of coffee. If you are impulsive by nature, ask someone to check your response before you send it.
2.) Don't Ignore It
Unless you made a conscious decision to do so, don't ignore a bad review. It won't go away and you are missing a chance to display your professionalism. Don't leave it too long to reply. Any more than a week may look unresponsive.
3.) Research The Incident
You may not agree with the way your customer has worded their grievance but put yourself in their place. Ask yourself honestly if there is any justification for the accusation. Mistakes can happen, even in the best run establishments. It's how you handle the incident that can set you apart from your competition. Does the comment highlight a need for you to improve your service? If there is any validity to the comment, accept the criticism. Apologize and explain how you are addressing the issue.
4.) Keep It Short And Simple
Read the remarks carefully before you respond. Keep your reply short and simple. Thank the customer for their business and their feedback. Address their concerns and finish on a positive note. By keeping your response brief and polite, you are removing possible ammunition the reviewer might have to escalate the exchange.
5.) Learn, Reply, & Forget
Although the negative comment may have stung you personally, a lesson can be learned from the situation. Craft the reply for your potential customers rather than the one who complained and probably won't return anyway. And then forget the matter. Don't dwell on it or allow it to ruin your day. Sadly, negative reviews are going to happen.
6.) Be Positive
The good thing about a negative review is that it can add credibility to all your positive ones, but only if you have them. Instead of waiting until you get a hostile review, it's recommended to actively build positive feedback from your customers. How? Ask them directly. Many people simply forget to give feedback when they return to their busy lives but are happy to oblige if kindly reminded.
It's no doubt that a nasty online review can feel like a proverbial "punch in the guts" but it can be mended quickly. Take a deep breath, accept it for what it is and turn it to your advantage.
---