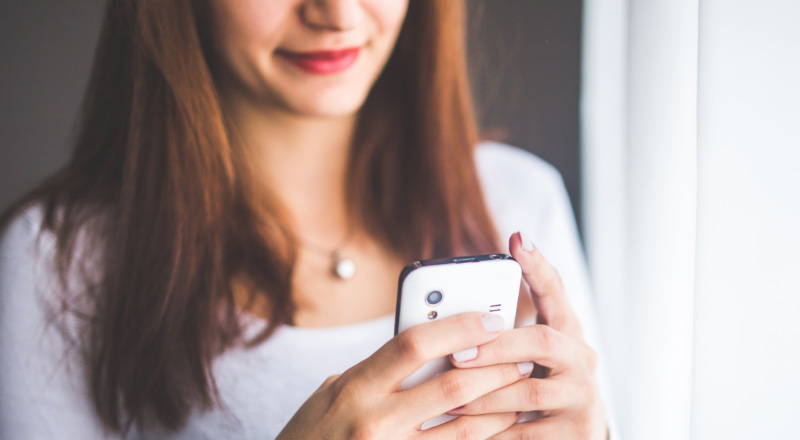 How Restaurants, Coffee Shops & Bars Can Catch Pokemon Players
---
It's 1998 and I'm sitting with my three brothers playing Pokémon Snap. We're glued to the television taking photos of Pokémon on our Nintendo 64. Fighting over who had the next turn, we'd laugh while devising a plan to convince Dad to take us to the local card shop for Pokémon Enthusiasts.
Pokémon came and went along with slap bracelets, yo-yos, and tamagotchis and were soon replaced with the worries of adulthood coupled with nine-to-fives and student loans. I haven't given Pokémon a thought for over a decade.
Until this week.
When I first heard that Pokémon was being resurrected by Nintendo in the form of a mobile augmented reality app, I chuckled to myself thinking "I won't play – Pokémon is so 90's".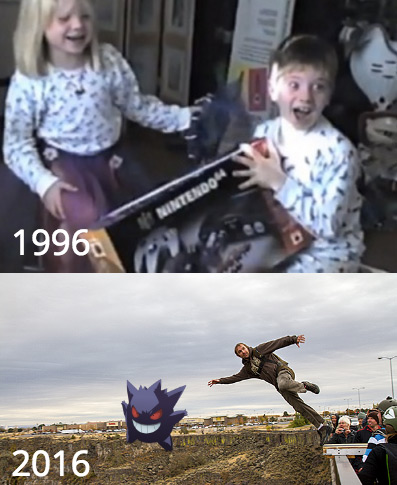 But as my Facebook feed filled with images of friends catching Pikachus, I was intrigued. The first time I played it, I'll be honest, I didn't really get it. A video game novice, I closed the app and thought about deleting it.
A day later on my run, I was out of breath. Taking a breather in the park, I opened the application. Minutes later, I found a cute little bird I hadn't seen since childhood – "Pidgeotto" was hiding in a nearby bush. Looking odd in front of other park-goers, I swiped my screen and threw a Pokéball. My phone buzzed with success and the on-screen verbiage complimented my skills. The reward part of my brain had been triggered. High on nostalgia and complements, I finally understood why the app had grossed billions, was installed more than Tinder and had more usage than Twitter.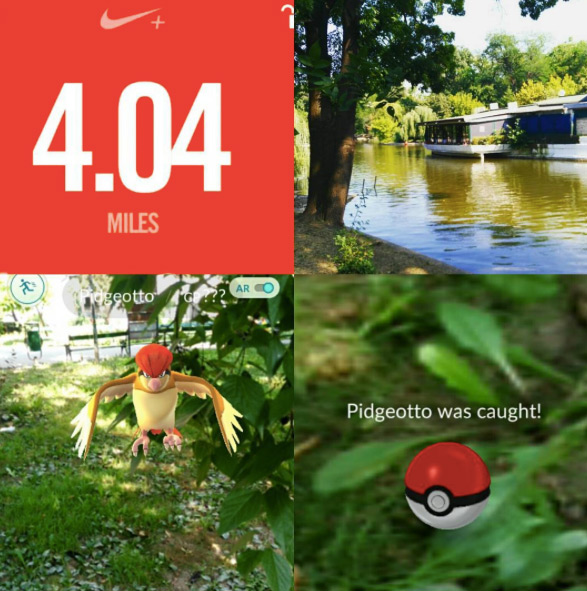 Returning from my run, I read that the game now had over 5.6% of all Android users. I started thinking about how restaurants, bars and coffeeshops could benefit from the Pokémon craze. Pokémon marketing ideas are limitless and can help hospitality brands capitalize on the trend shaking the nation.
Lure Players In
Pokémon are being found everywhere from the delivery room to graveyards – but did you know that for a fee you can lure them into your business? For a bit of cash, a restaurant, bar, or coffeeshop can create an influx of Pokémon wandering around their establishment. To create a lure open the app near your location and head to the "lure module." Increasing foot traffic was never easier.
Offer A Discount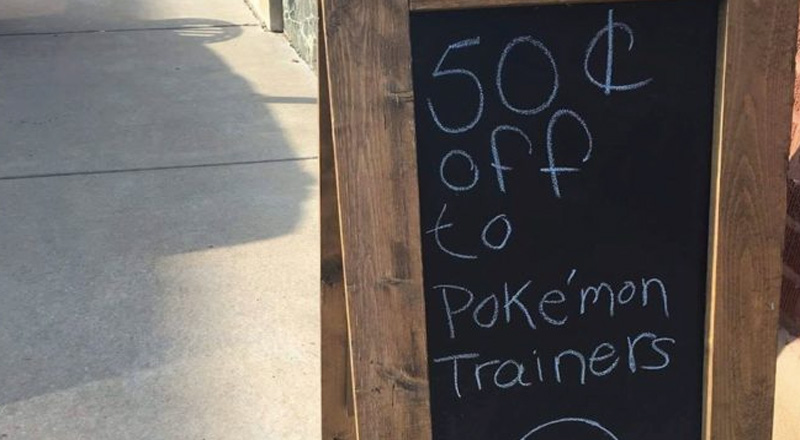 If you're not ready to try a lure, an easy way to get involved is to offer a discount to enthusiastic players in your area. Whether you have a sandwich board outside your establishment or a Facebook page, updating your marketing collateral with a discount can help drive purchases.
Create a Pokémon Themed Offering
With many players are walking around for hours on end, their stomachs are guaranteed to rumble. As they head to your establishment, welcome them with open arms and a Jiggly Puff Pastry. Or perhaps they are thirsty – offer them a Pikachu Paradise, your newest yellow cocktail creation. A menu offering of Poké-puns are sure to create a memorable experience and entice fans who might not have previously stopped.
Partner With PokéStops & Gyms
Two of the locations that attract players in the game are PokéStops and Trainer Gyms where players can battle their Pokémon against one another. These locations are predetermined, and you might find that you're listed as one. If you're not, it's worth turning on the app to see which gyms and stops are interested in collaborative marketing. Poké Gym at the movies? Have the gym send hungry customers your way with a referral program. Poké Stop at the pet store?  Talk to the owner about revenue sharing and a coffee cart for drained players.
As new games and apps quickly come to market, the savvy hospitality marketer knows that they must be quick to adapt to capitalize on emerging trends. Whether you're offering a discount or creating a themed menu item, you'll create an authentic touchpoint with players.
With the number of Pokémon Go users increasing daily – the game is here to stay – at least until the next application craze.
---